---
---
GET PERFECT COVERAGE EVERY TIME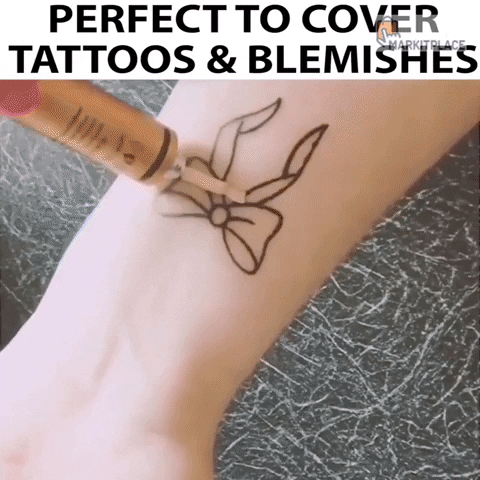 With the Dermacol Makeup Cover, you can easily hide any imperfection! 
Even in thin layers, Dermacol Make Up Cover is the perfect corrector for dark under-eye, unpleasant spots and skin blemishes. It completely covers acne, loss of pigmentation, post-surgical bruising, tattoos, etc.
It may be used on the entire face or body for color correction, darkening or lightening the skin tones, and ensuring ideal balance. It is widely used as a professional make-up for photo or film shoots, modeling and for festive occasions. Dermacol Make Up Cover provides the perfect coverage for every shade!
HIGHLIGHTS

✅ EXTREME COVERAGE
Get the flawless skin you've always dreamed of. Use it as a concealer for dark under-eyes, skin discolorations, pimples, acne scars, surgical bruising, and even tattoos!
✅ LASTS ALL DAY 
When you're set to go, you need make-up that can keep up. With our long-lasting formula, you can say goodbye to retouching and say hello to being irresistible all day.
✅ GET YOUR REAL SHADE MATCH
Achieve that fresh natural beauty no matter what shade you have. Be it very light pale to warm brown tones, you have 19 unique variations to choose from.
✅ A LITTLE GOES A LONG WAY
With setting a very small amount of our product, you can already cover a whole lot of areas on your skin. You'll surely be amazed by how long one tube can last you.
✅ HYPOALLERGENIC, PARABEN AND PRESERVATIVE FREE
Our commitment to your skin goes beyond coverage. To promote healthy skin, absolutely no harmful chemicals were used in creating this product.
Are your scars making you feel less confident?
You've gotten your hands on every cream and every ounce of concealer you can find, but nothing just seems to help you hide your scars. In fact, it's taking a toll on your confidence levels.
While you wait for your scar to heal, you need a foundation that will give you maximum coverage without compromising your skin.
It's time for a beauty revolution.
Take away those scars and bring out your best, confident self with the legendary extreme coverage Dermacol Foundation.
This hypoallergenic, dermatologically and the clinically tested foundation is the first of its kind -- an extremely high coverage containing 50% of pigmentation.
From small discolorations on your face to large tattoos on your body, there's nothing this foundation cannot hide.
Because of its long-lasting formulation, Dermacol is the foundation of choice of the best professional makeup artists for photoshoots, film shoots, and runway productions.
The world is your stage. With Dermacol, you'll feel like you're ready for your close up too!
---